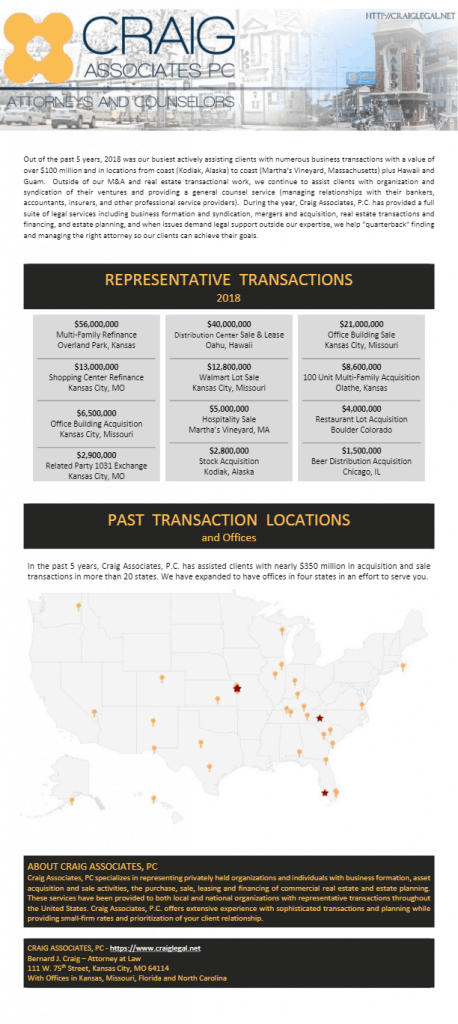 Out of the past 5 years, 2018 was our busiest actively assisting clients with numerous business transactions with a value of over $100 million and in locations from coast (Kodiak, Alaska) to coast (Martha's Vineyard, Massachusetts) plus Hawaii and Guam. Outside of our M&A and real estate transactional work, we continue to assist clients with organization and syndication of their ventures and providing a general counsel service (managing relationships with their bankers, accountants, insurers, and other professional service providers). During the year, Craig Associates, P.C. has provided a full suite of legal services including business formation and syndication, mergers and acquisition, real estate transactions and financing, and estate planning, and when issues demand legal support outside our expertise, we help "quarterback" finding and managing the right attorney so our clients can achieve their goals.
Visit our Representative Transactions page here or view the Newsletter PDF here.
Contact Craig Associates, P.C., for your next transaction. We are at your service.